This Sunday I went to the Valentine's Day meet-up organized by the dutch lolita community, and I tried to wear country lolita; though it didn't quite work out that way - but it was still cute!
I wore the Strawberry Ribbon OP my mother gave me for Christmas, I think it's perfect for country lolita, so I will try again when I have a straw hat!
Este Domingo fui ao encontro do Dia de S Valentim organizado pela comunidade lolita holandesa; tentei usar country lolita; mas acho que não resultou muito bem - mesmo assim achei giro!
Usei o OP Strawberry Ribbon que a minha mãe me ofereceu no Natal. Acho que é perfeito para Country Lolita, por isso vou tentar outra vez quando tiver um chapeu de palha.
This time we went to Den Haag, it was my first time in this city and I want to go back, it seems quite interesting and pretty, although my favourite dutch city is still Utrecht - with all it's antique and vintage stores, and gorgeous architecture.
We had tea and then walked around for a while, it was Sunday so almost everything was closed, though we found a Chinese super market where we bought some treats - most of my favorite things at Chinese super markets are frozen though, so I stuck to the candy.
Desta vez fomos até Den Haag, foi a primeira vez que visitei esta cidade, pareceu-me bastante interessante e bonita, apesar de a minha cidade favorita continua a ser Utrecht - com todas as suas lojas de antiguidades e coisas vintage, e arquitectura extraordinária.
Tomamos chá e andamos a passear por algum tempo, como era Domingo quase tudo estava fechado, no entanto encontramos um supermercado chinês que estava aberto e compramos algumas guloseimas - a maior parte das coisas que gosto dos supermercados chineses é congelada, por isso fiquei-me pelos doces.
This is what I got, it was delicious.
Isto foi o que eu comprei, era delicioso.
My messed up basket!
O meu cesto desarrumado!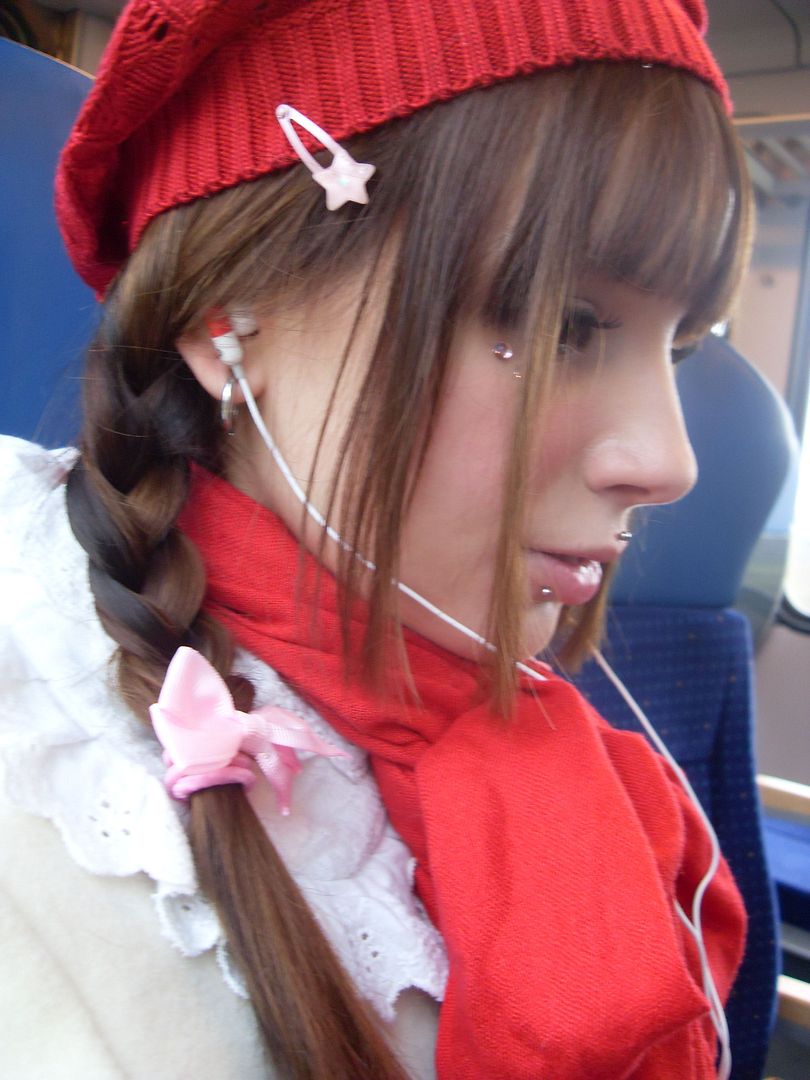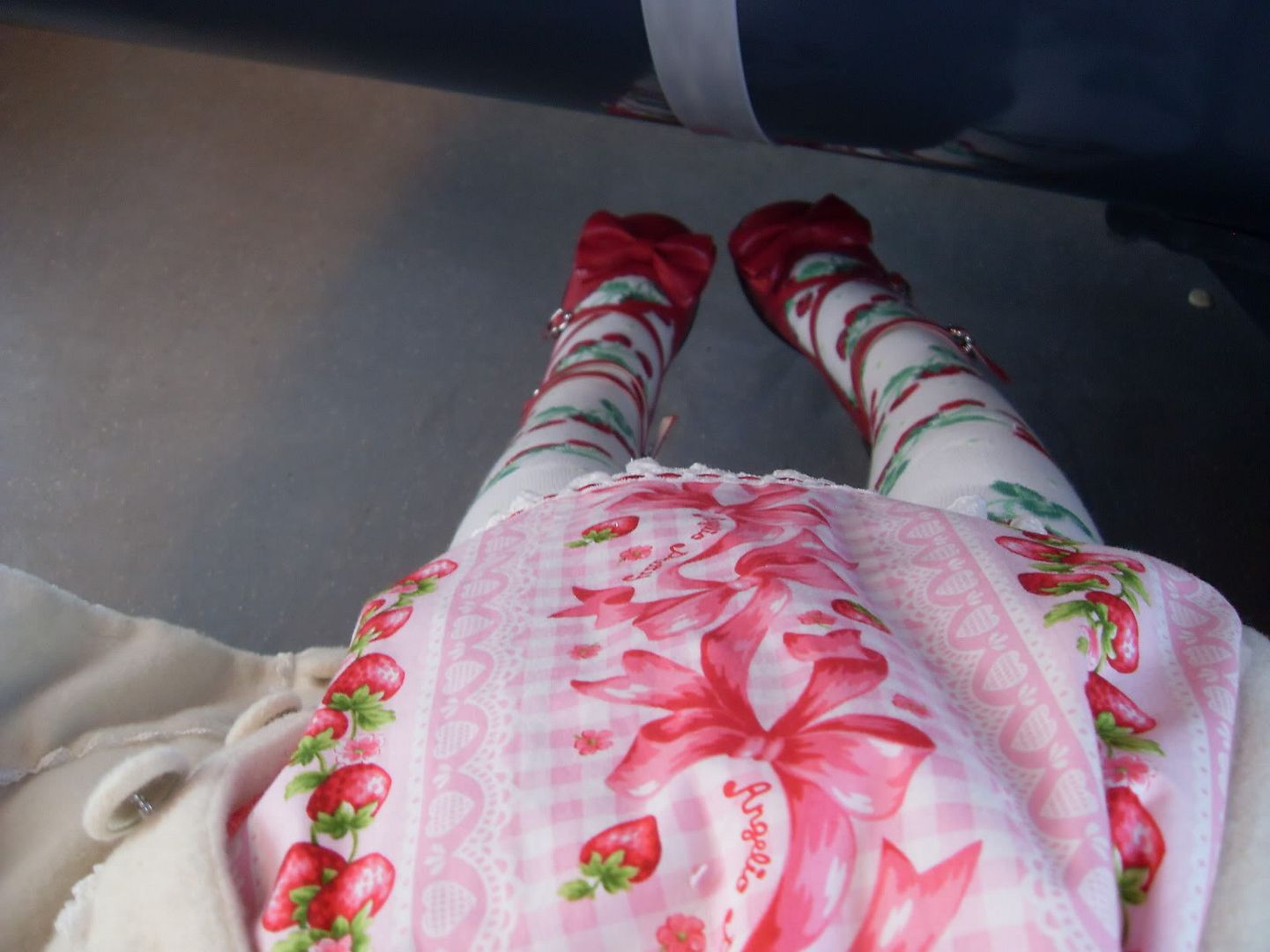 Everybody was so nice to me all day, all the workers from the train service gave me compliments and old ladies kept smiling at me. I love wearing lolita.
Toda a gente foi tão simpática comigo durante o dia, os picas nos comboios elogiaram-me e as velhinhas passaram o tempo a sorrir para mim. Adoro usar lolita.
Me and Jj on the bus to the tea place.
Eu e a Jj no autocarro para o local do chá.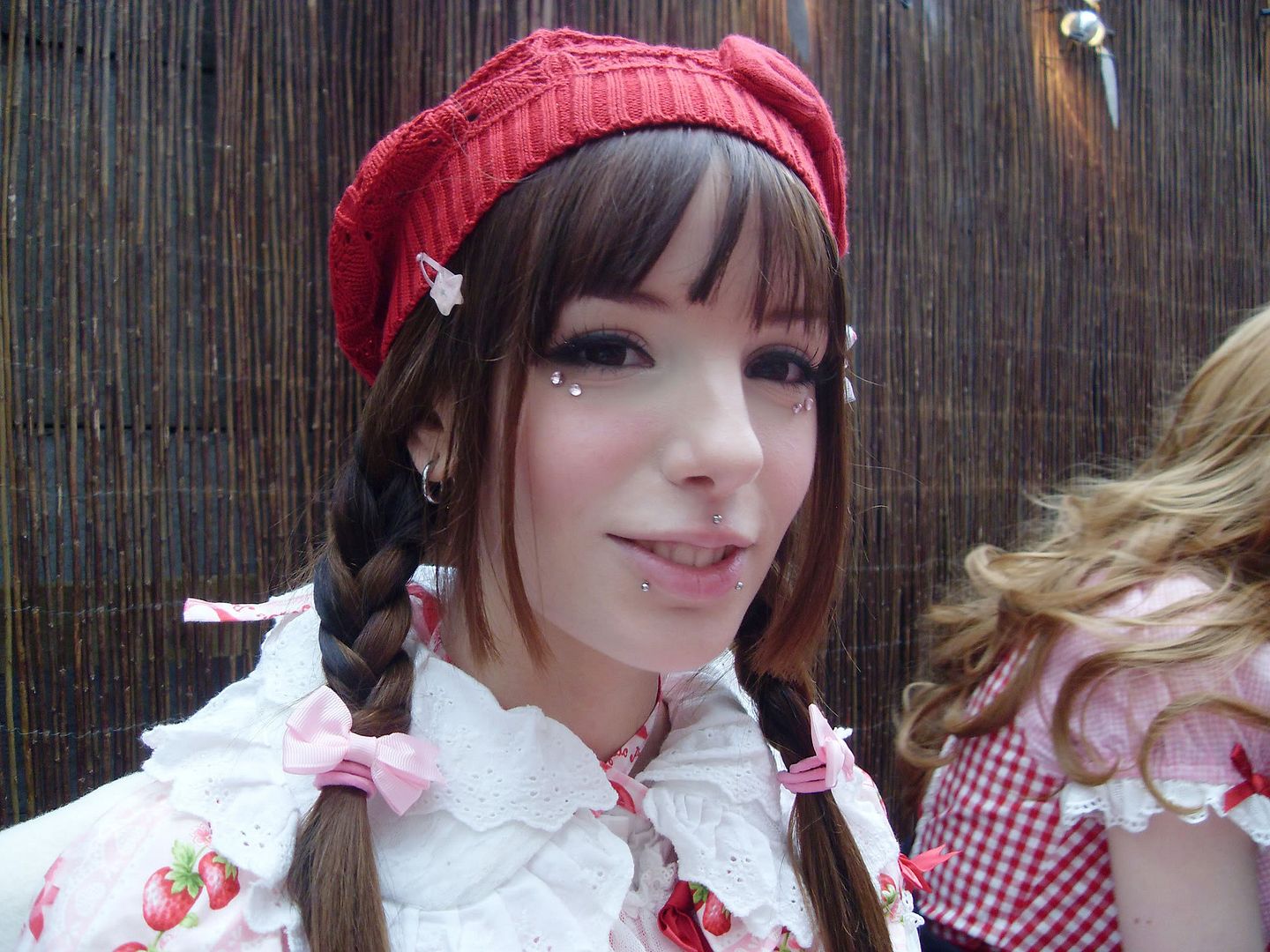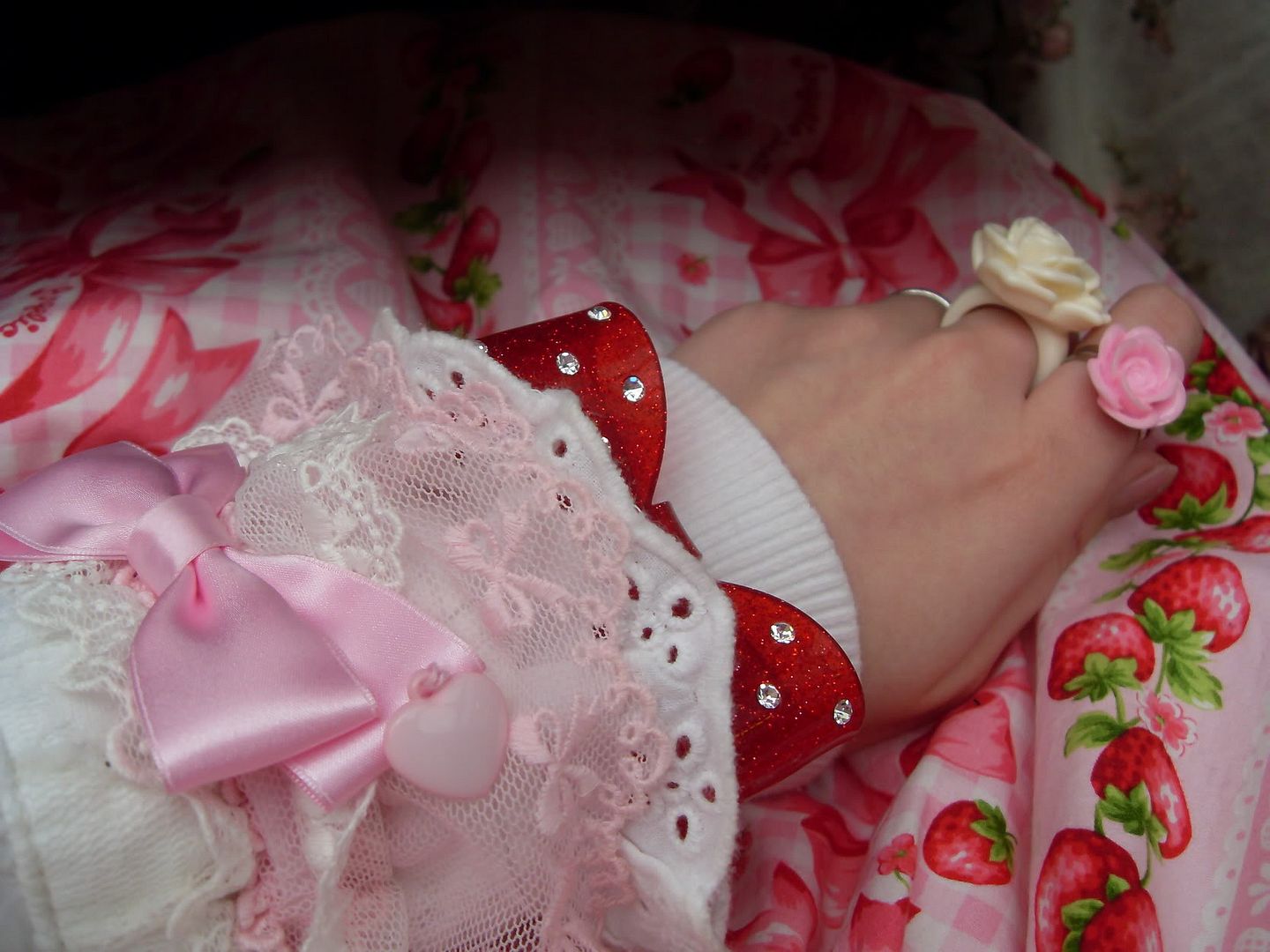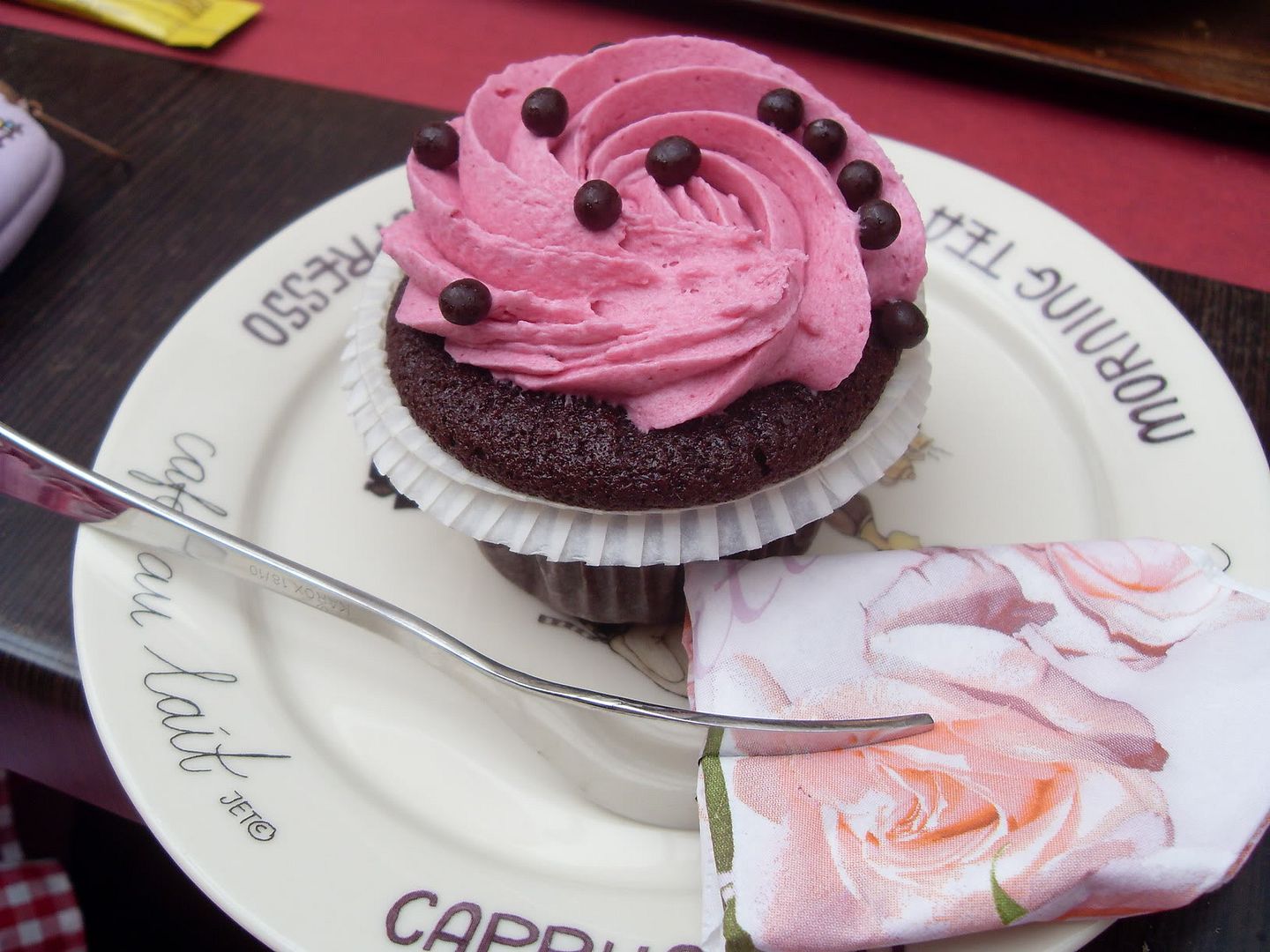 The cupcake wasn't great but the name was great, it sounded like an Angelic Pretty print: "Very Berry Dark".
O cupcake não era nada de especial, mas o nome era fantástico, soava a print da Angelic Pretty: "Very Berry Dark".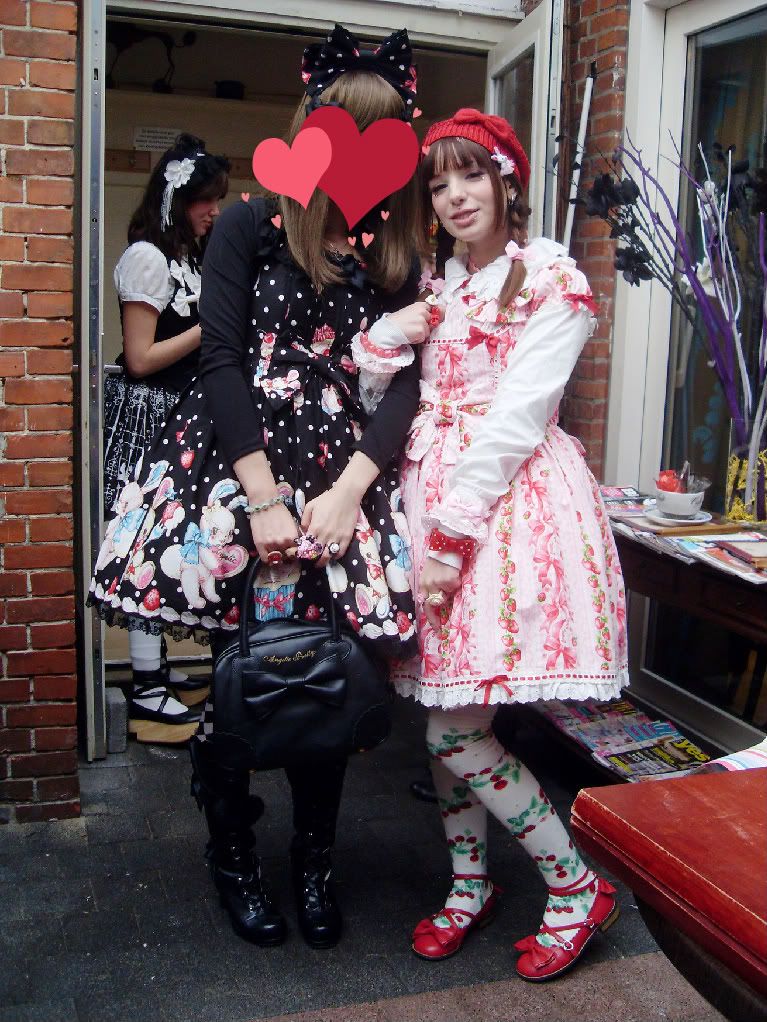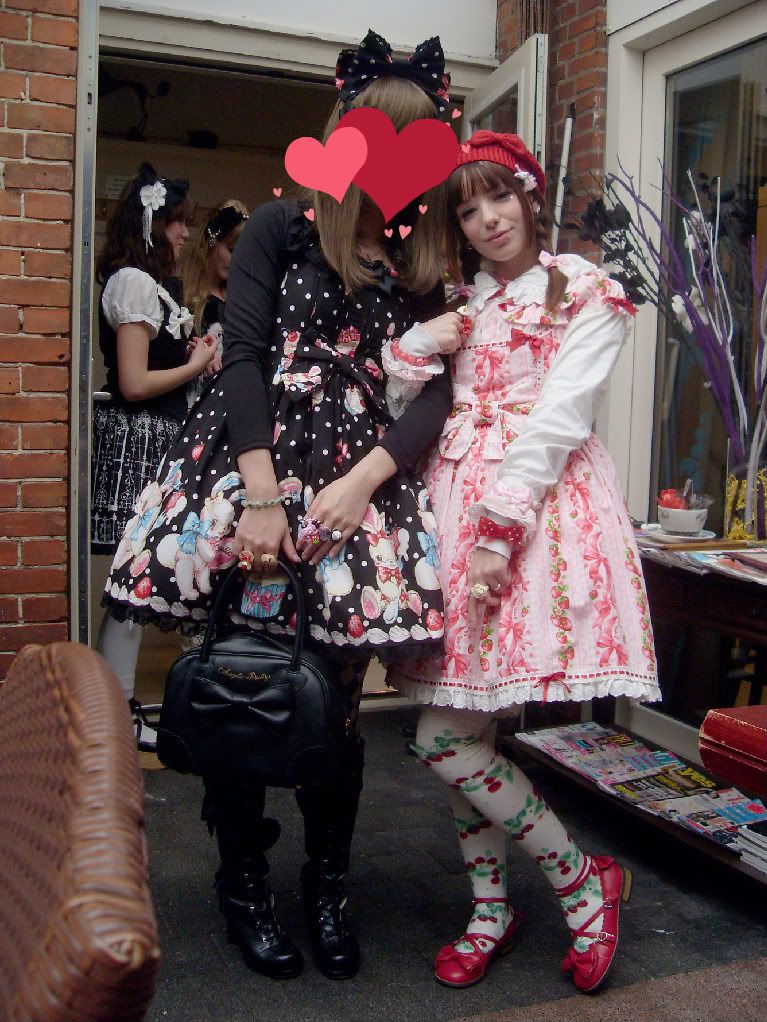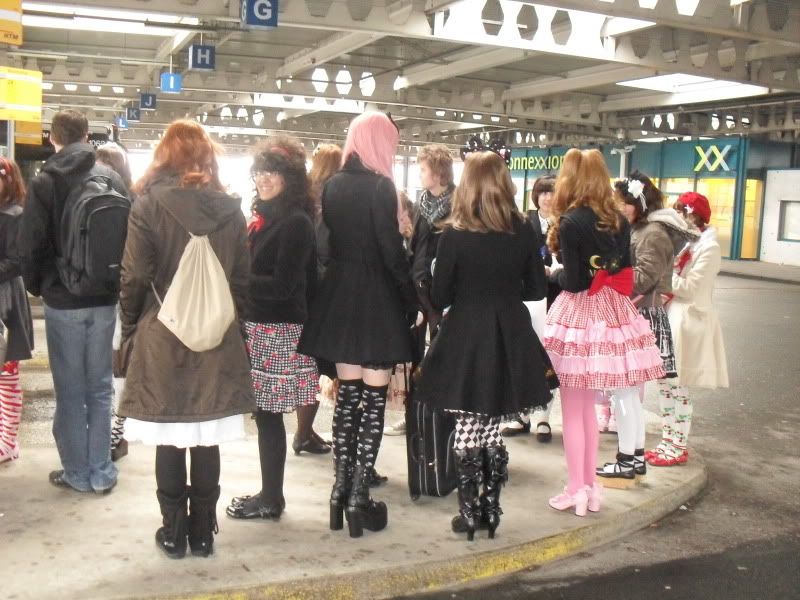 Who's the tiniest of them all?
Esta foto reflecte o quão irritante eu sou :')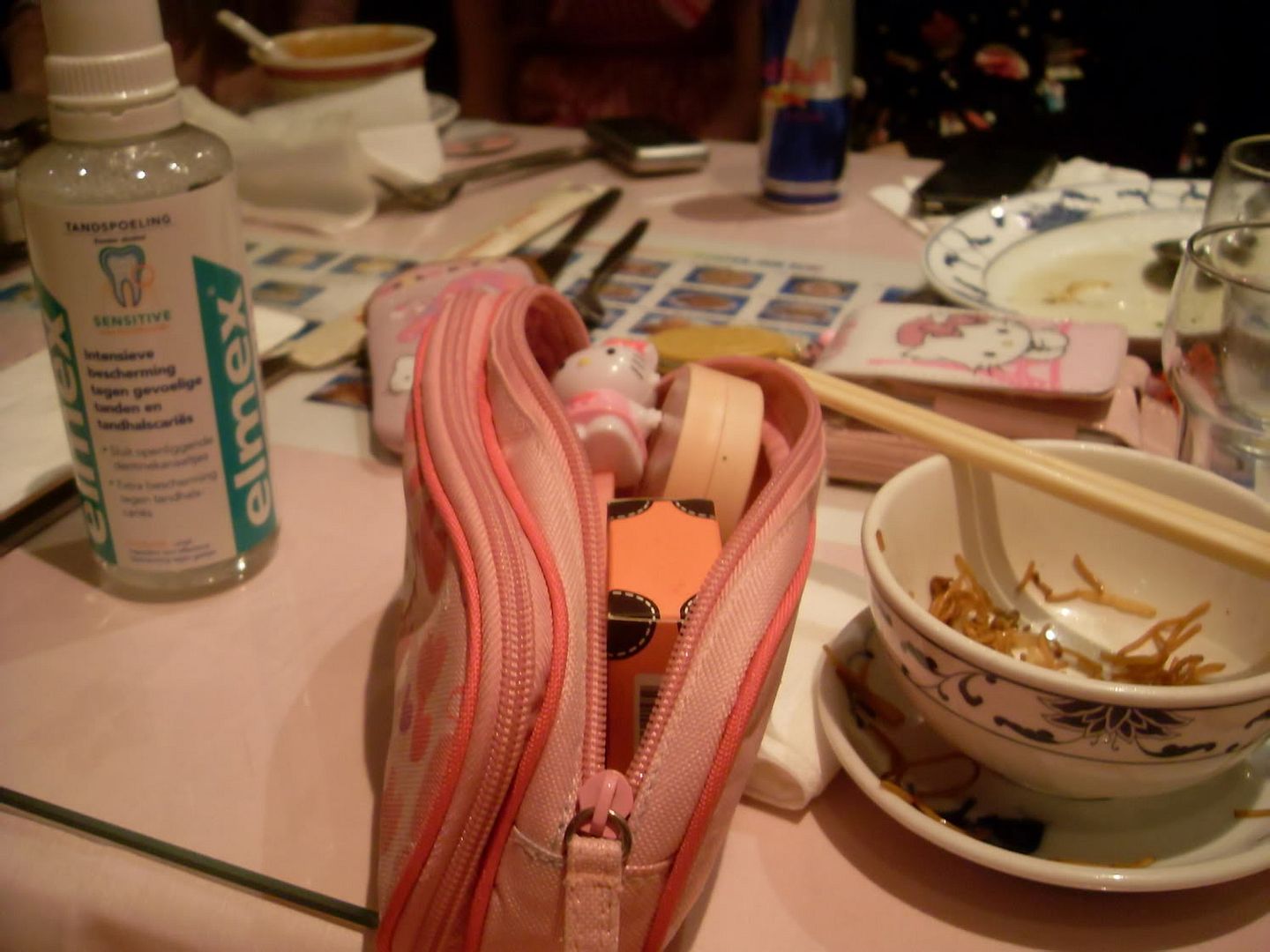 My mess.