Yesterday I went to Mfashion in Bilthoven, to help Leyla (the store owner) do a small piece on lolita for a show called "Cool Japan" which airs on a japanese chanel.
It was my first time travelling all alone on a less straight forward route around The Netherlands, so I was glad to make it there on time and to manage to decipher all the public transports I needed to get there.
Once at the Bilthoven station, Leyla picked me up and we went to the store, where I picked out the yellow Merry Making Party JSK, as this series is the latest at the store and Leyla suggested I wore it, I decided on yellow because I never wore yellow in lolita and it's not such a popular colour.
Ontem fui visitar a loja Mfashion em Bilthoven, para ajudar a Leyla(dona da loja) a fazer uma pequena peça para um programa de um nacal japonês chamado "Cool Japan".
Foi a primeira vez que viajei sozinha num precurso menos simples pela Holanda, pelo que fiquei contente por ter conseguido chegar a horas e por ter decifrado os transportes públicos que tive de utilizar.
Uma vez na estação de Bilthoven, a Leyla veio buscar-me e fomos para a loja , onde escolhi o vestido JSK Merry Making Party em amarelo, uma vez que esta é a série mas recente na loja e a Leyla sugeriu que eu a usasse. Escolhi amarelo porque nunca usei amarelo em lolita e é uma cor pouco comum dentro do estilo.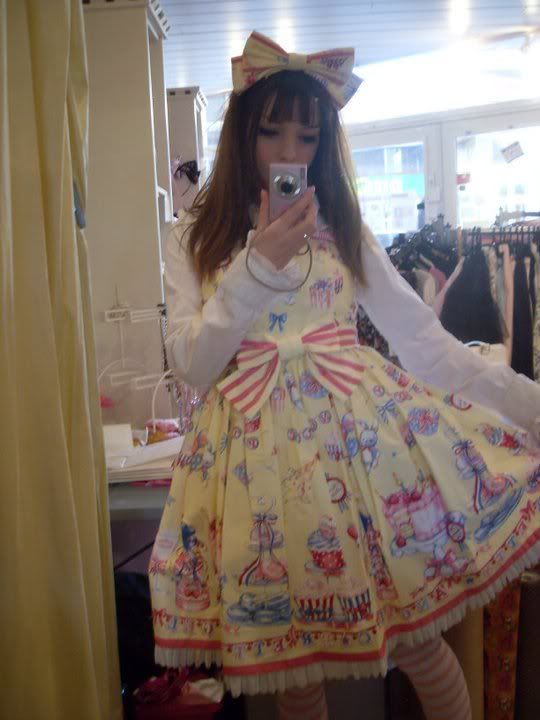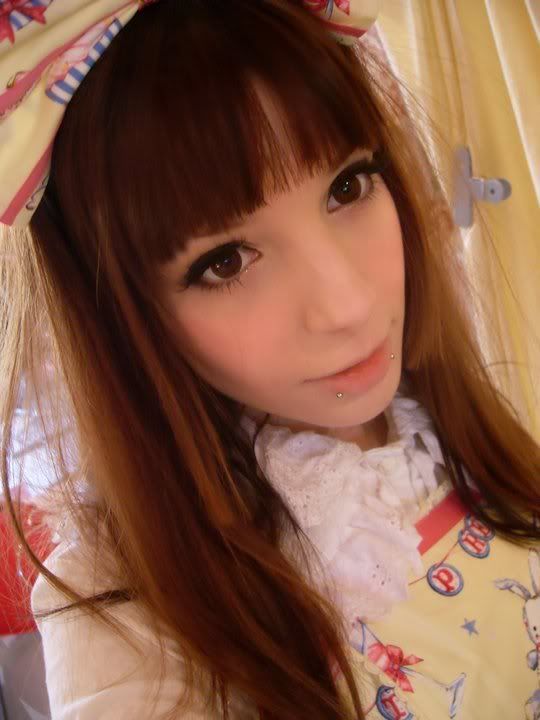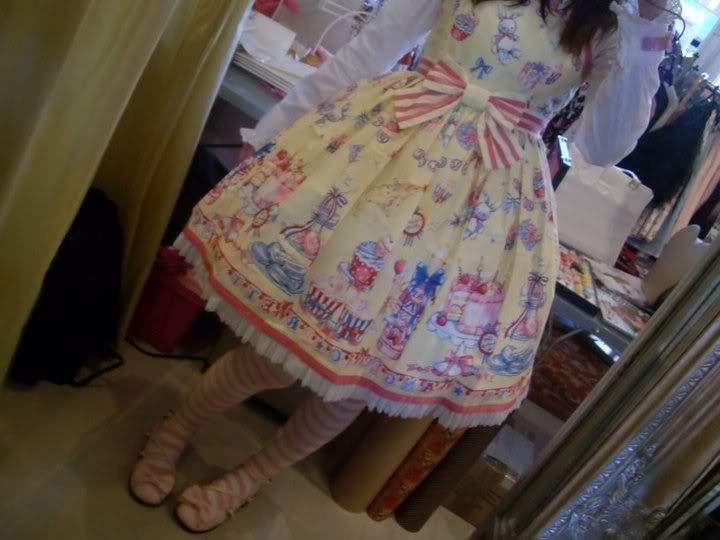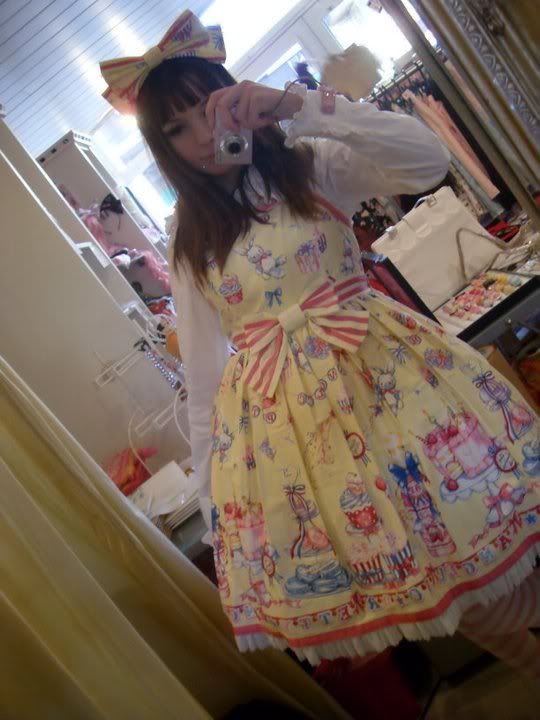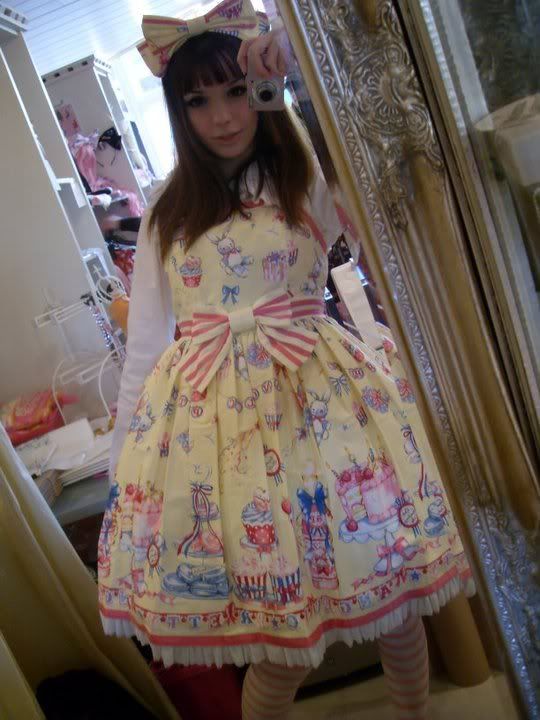 I took some pictures while Leyla was shooting the presentation of the store, then I was asked to act like I was looking around the store and at the items while they filmed me, and, finally, I posed as Leyla made an introduction of the set I was wearing.
Tirei algumas fotos enquanto a Leyla filmava a apresentação da loja, depois foi-me pedido que agisse como se estivesse a ver os artigos expostos, e, finalmente, pousei enquanto a Leila fazia a apresentação do conjunto que tinha vestido.
In the end, I was about to buy a pair of socks that I needed to match my black Miracle Candy skirt, and Leyla said I could just keep them because I came to help. I thought this was really nice!
No fim, estava prestes a comprar um par de meias de que precisava para usar com a minha saia Miracle Candy em preto, quando a Leyla me disse que podia ficar com elas por ter ajudado com a peça. Foi muito simpatica!
This was pretty much it for the lolita part of my day, since after we were going to Amsterdam (as Leyla and Irina were attending the fashion week there), we all wore something more casual than lolita. We took the train to Amsterdam and did some shopping, I bought a pair of red combat boots and a blush brush. I plan to use the boots for punk lolita at some point, or something like that. They are really cool and shiny so I think I'll be able to incorporate them in to an outfit, somehow.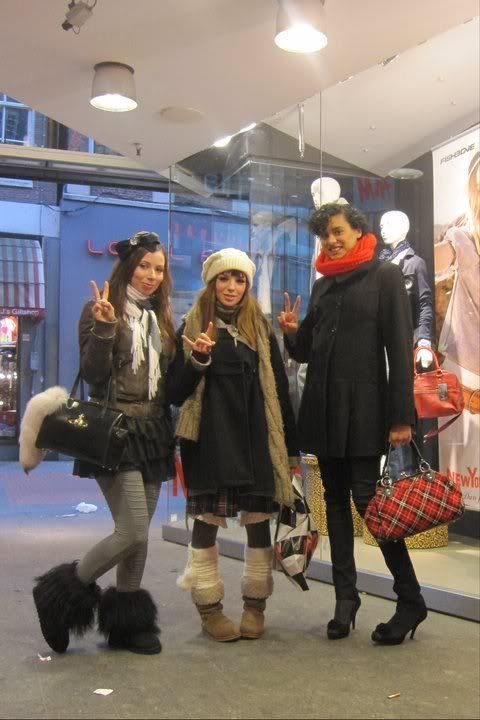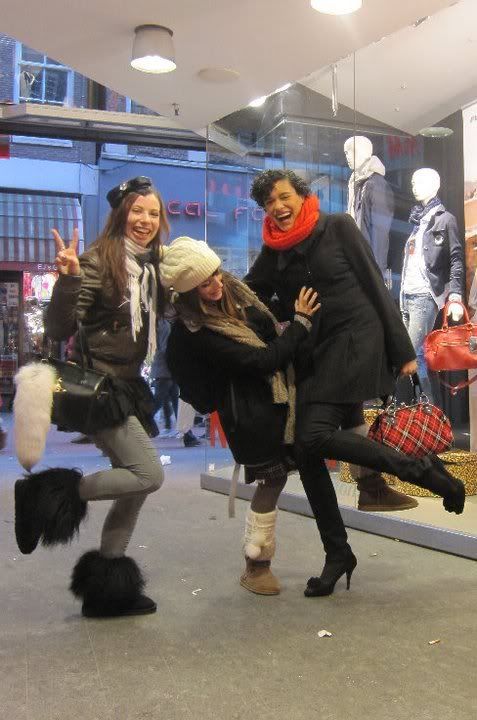 Now it's time to plan for Valentine's Day lolita events, the contest from the portuguese community and the meet up from the dutch community!
E agora esté na altura de planear para os eventos lolita do Dia de S. Valentim; o concurso da comunidade portuguêsa e o encontro da comunidade holandesa.
This is a little sneak peek, I was trying to decide on which combinationg worked best. What do you think?
Fica uma pequena amostra, estava a tentar decidir que combinação funcionava melhor. O que acham?