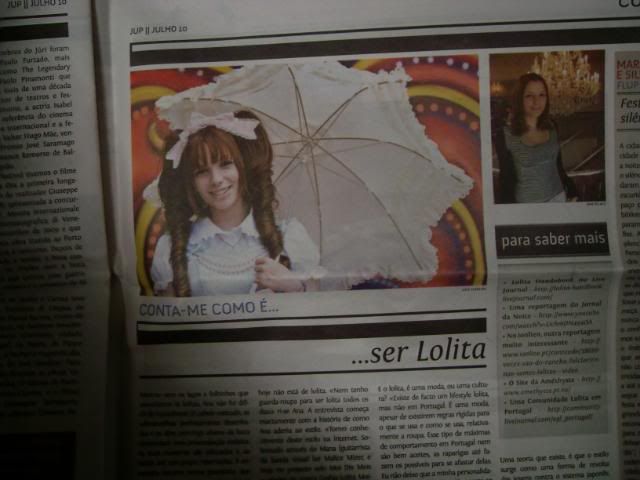 This interview is from July, but I only got my copy about a week ago. I'm not scanning the full article because it's not that relevant, I believe. It's stuff you already know and my opinion about some aspects of the fashion.
In other news, I didn't get picked out for the Kera model call thing, which isn't that bad because I was cancelling the trip anyway, although I must admit it wasn't good for my ego either.
Queen's coach is still late, but I have requested a commission of a head-bow to match my Puppet Circus skirt, so I can finally wear it as a part of a complete and awesome outfit.
This was an experiment I made with mori girl style, because I'm planning a mori lolita outfit. It's almost complete, I just need the boots I ordered for it to arrive and maybe some socks. Let's see how that turns out :)