Lolita is not everyday fashion for most of those who wear it, but I like it so much that I try as much as possible to integrate my wardrobe in to the decor. Let's have a look at the shelves on my desk: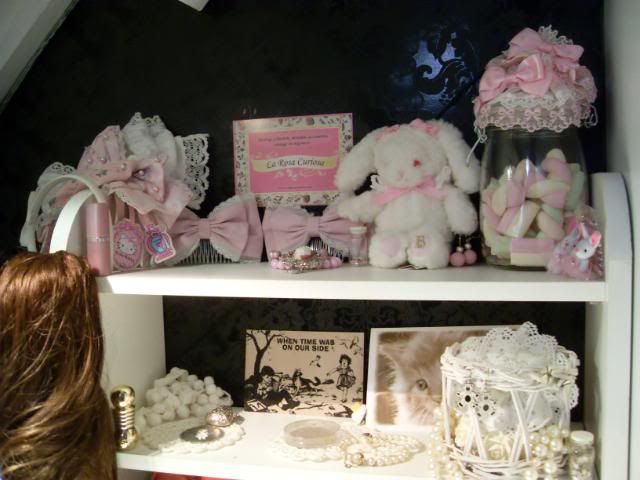 The top shelf is my favorite, I keep my head bows on the left as well as my clip-on extensions, you can spot several brand items as well as a random pot of marshmallows that is to remain untouched as it is also part of the decoration :)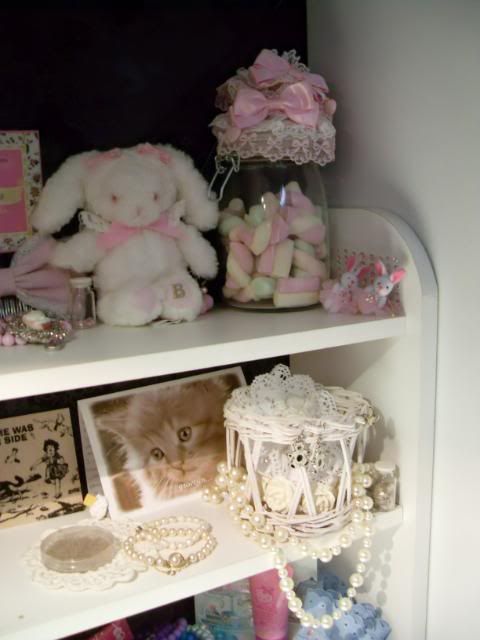 On the second shelf I keep my more classic accessories, I have some earrings on the sides of that little basket as well as the dangling pearls which I really like.
As an adition to the accessories I picked some postcards and fliers that fit in, not only do they add to the "lived-in" look but they also have emotional value to me. I will rarely resist the temptation of buying a postcard because I find some meaning in it, as was the case of the little wooden post card that has a vintage feel to it accompanied by the quote "When time was on our side." it makes me feel quite nostalgic and it matches the classic accessories.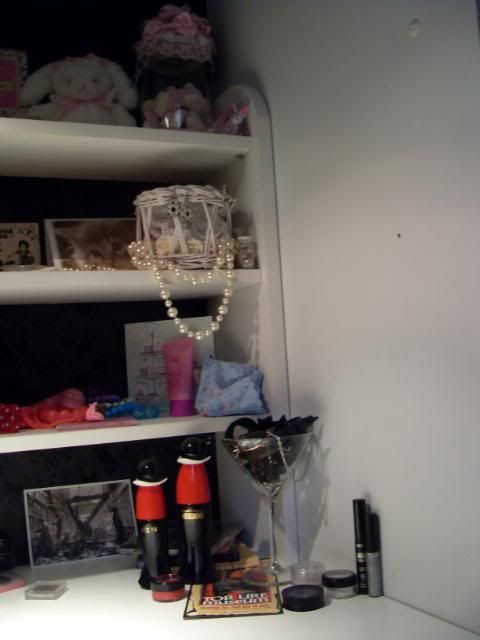 To the bottom things get a little more weird and less sweet lolita. There is a cocktail glass holding necklaces and bracelets (black only), and a flayer for the Torture Museum in Amsterdam. Again, a post card that caught my eye: it is a picture taken in a library in which the ceiling collapsed. I was attracted to it because the men are looking through the books as if they didn't notice that the building fell apart. I personally found a lot of meaning in this.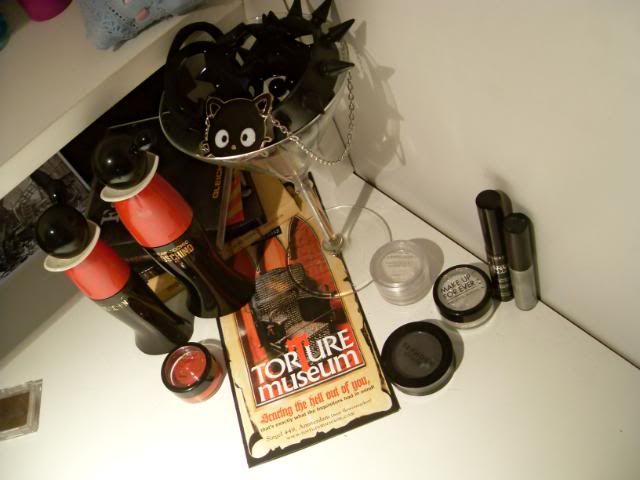 Some random items that match each other yet I try to make it look like they were somewhat casually placed there. I really like the feel that this is a practical space and that has a lot of life and use in it, whilst still finding an aesthetic harmony in mundane objects.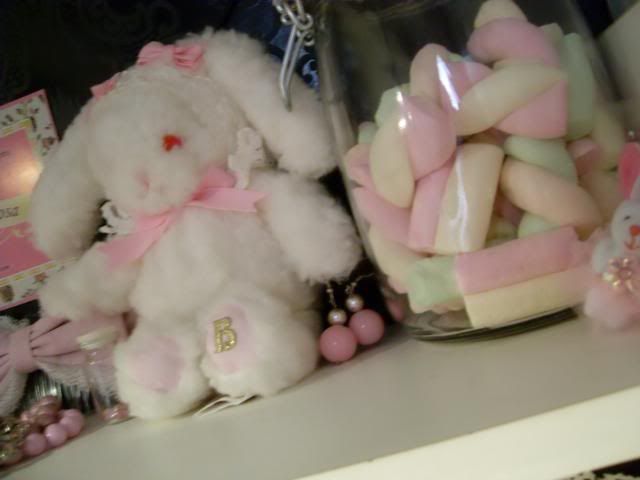 Notice that Usakyuma is holding a pair of earrings (he has magnetic hands) on the left hand and has a tiny bottle with pink pearls to this right (this tiny bottle was a contact lens container).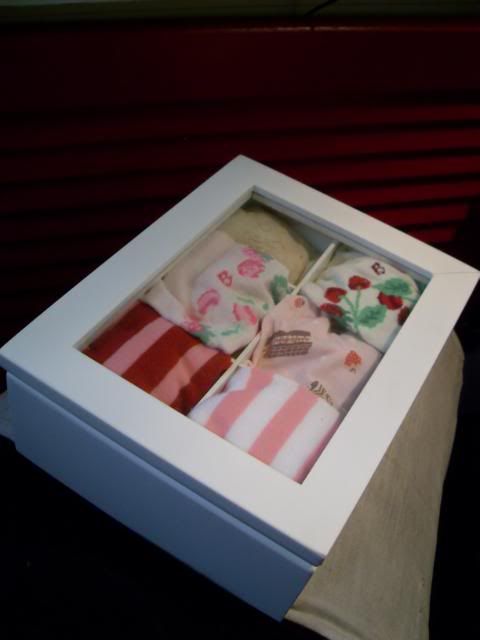 The socks! I for one love socks, and with the money invested in to lolita socks, I feel they deserve to be kept safely away from the mess of my everyday sock drawer, which is nothing but a blur of black or white cotton socks. I find tea boxes to be a great way to both organize and display this part of my closet!


P.s. Sorry to all the Portuguese readers, but I don't have a Portuguese keyboard at the moment. I promise a translation ASAP!