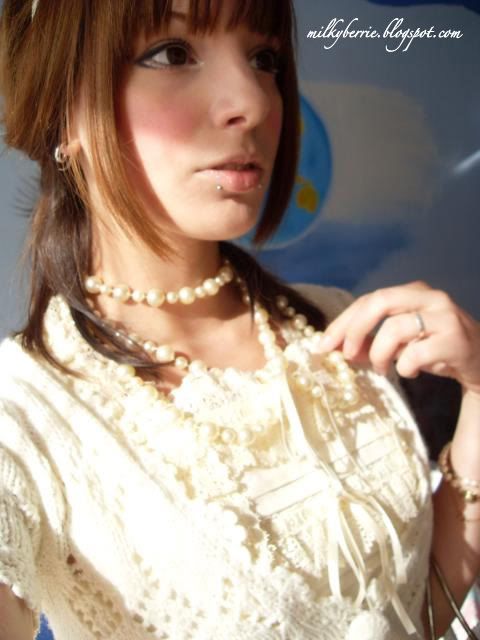 Yesterday me and my boyfriend celebrated our first anniversary together, we went out for dinner and I decided to dress up in a more mature lolita style.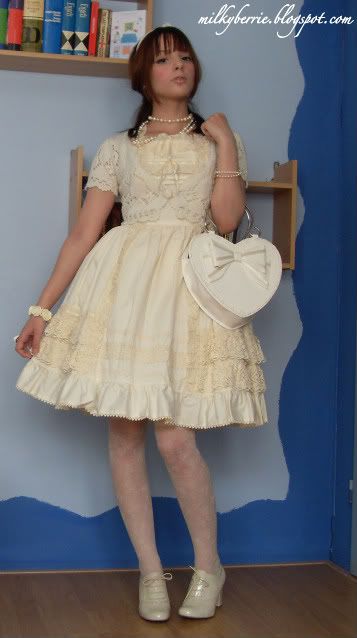 The cup cake shape remains on the skirt, but I chose to wear a small cardigan instead of a dolly blouse, and obviously, I wore high heels. Those are cream white oxford style shoes which I personally really like, and although they are off season, it gets kind of cold in The Netherlands, even in August.
For my hair style I also tried to achieve something more feminine whilst still following the lolita aesthetic, I took the inspiration from the Victorian styles with part up part loose hairs. Sadly I don't have a curling iron in Holland so I couldn't complete that style as I would have liked.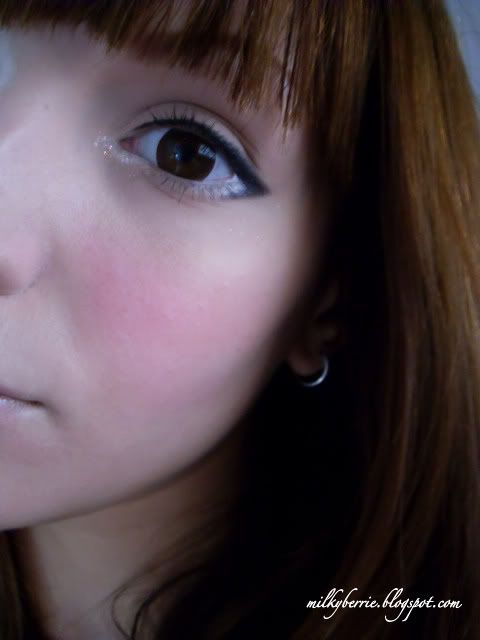 As usual I leave you with a detail picture of my make-up. I've been trying to adapt the make-up tutorials on Japanese magazines to western eyes. So far I think this is the best try.
For those who are less familiar with the style, you can see that lolita is not all about looking innocent and child like, as some media often states, but about looking feminine and elegant.
Our desert! Although the whole meal was delicious, the desert was the most impressive part of the meal.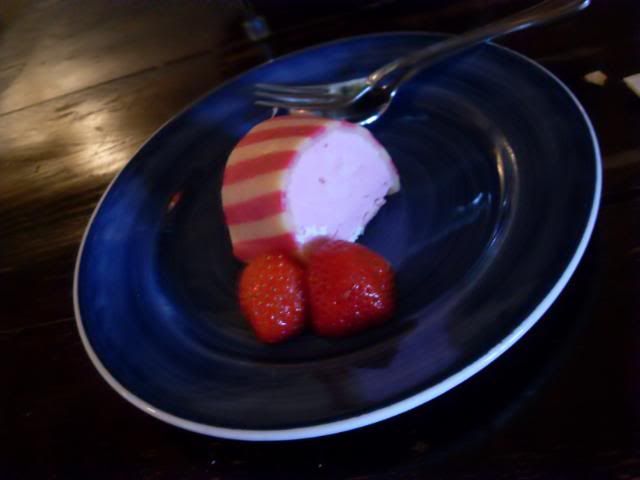 Predictable as I am, I took the pink cake and strawberries.
I would like to announce that this Sunday I'll be taking part in the lolita fashion show at
Summer Darkness
, organized by
Mfashion
.