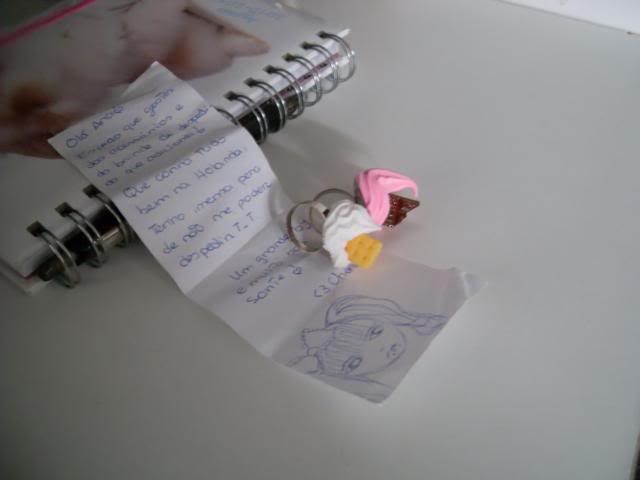 I don't have pictures of the package since it was quite a while ago, but the order was shipped in a brown envelope with bubble wrap inside, and each ring was wrapped in bubble wrap inside a small plastic ball. That's as safe as it gets if you ask me :D
Não tenho fotos da embalagem uma vez que já recebi a encomenda à algum tempo, mas a encomenda foi enviada num envelope castanho forrado, e cada anel vinha enrolado em plástico-bolha dentro de pequenos "ovos" de plástico. É o mais seguro que vão arranjar, na minha opinião :D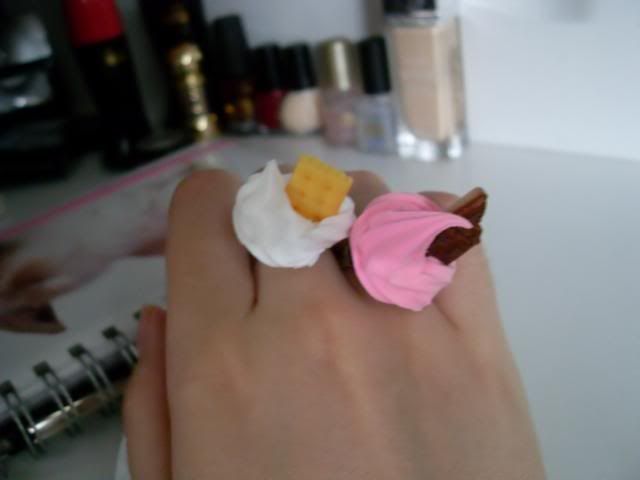 Time(0-5): 5
I placed my costume order on the 11th of June and received it on the 23rd of the same month.
Tempo(0-5): 5
Fiz a encomenda com a especificações que queria no dia 11 de Junho e recebi-a no dia 23 do mesmo mês.
Packaging(0-5): 5
As I have described above the packaging was excellent, there is obviously a big concern on the seller's behalf to keep your goods as safe as possible; All this with
free shipping
! (within Portugal)
Embalagem(0-5): 5

Como foi descrito acima a embalagem era excelente, há uma grande preocupação em manter a encomenda intacta e o mais segura possível; tudo isto com portes grátis! (para Portugal)
Price:(0-5): 5
These rings only cost 3€ each, which is a significantly low price compared with most accessories of this type you see around, in which rings of this type range from 5 to 10€.
Preço(0-5): 5

Cada um destes anéis apenas custou 3€, o que é um preço significativamente baixo em relação à maioria dos acessórios deste tipo que encontram à venda por aí, sendo que este tipo de produto costuma ser vendido por cerca de 5 a 10€.
Communication (0-5): 5
The seller is quick to reply and very informative, I had no problems in making a costume order and all my questions were answered quickly.
Comunicação (0-5): 5
As respostas foram rápidas e claras, não tive quaisquer problemas em colocar uma encomenda personalizada e todas as minhas questões tiveram resposta rápida.
Quality (0-5): 4,5
The adjustable rings are of course an advantage for the client but at the same time this reflects on the final quality of the product. Nothing that affects me or that is clearly visible.
Of course if you take the price in to consideration the quality is very good, because I haven't found a better price/quality relationship in products of this kind yet.
Qualidade (0-5): 4,5

Os anéis ajustáveis são claramente uma vantagem para o cliente mas ao mesmo tempo vemos aqui uma perda na qualidade do produto pois este tipo de anéis são mas frágeis e menos confortáveis. Nada que me afecte ou que seja claramente visível.
Claro que se tivermos em conta o preço do produto em questão a qualidade é de facto muito boa, porque não encontrei ainda nenhum produto deste género com melhor relação qualidade/preço.