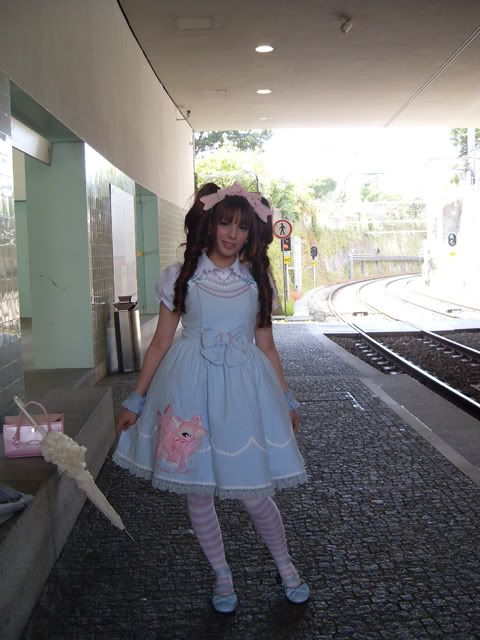 This Weekend started off with the Portuguese lolita community meet up in Porto, this Saturday at 4pm!
Este fim-de-semana começou com o encontro da comunidade lolita portuguesa no Porto, este Sábado às 16h.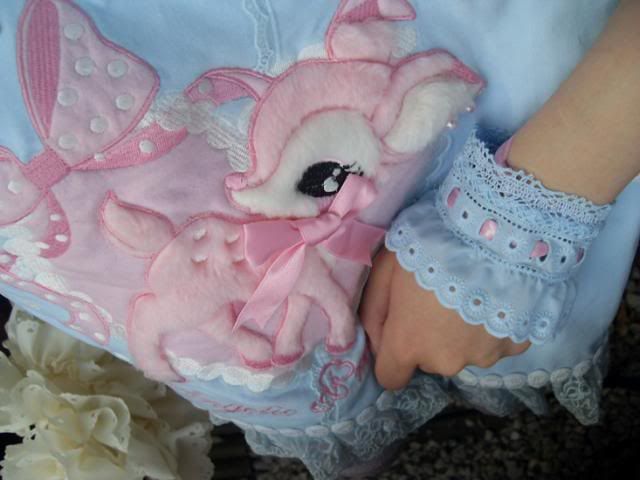 Milky-chan~!!!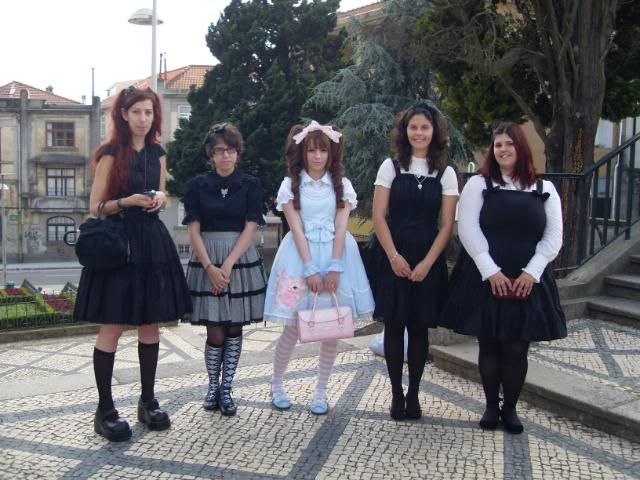 My outfit for Saturday was typical Angelic Pretty, which is always good in my opinion.
A minha roupa de Sábado foi tipicamente Angelic Pretty, o que a meu ver é sempre bom.
But, in the evening we went to Serralves em Festa, somewhere where expensive pet dresses were not advised, so Joana (redtonic) handed me this outfit.
No entanto, à noite, fomos ao Serralves em Festa, um local onde vestidos de estimação caros não são aconselhados. Por isso a Joana(redtonic) emprestou-me esta roupa.
I only got home at about 3am! Only to get up at 10 the next day, for the sequel: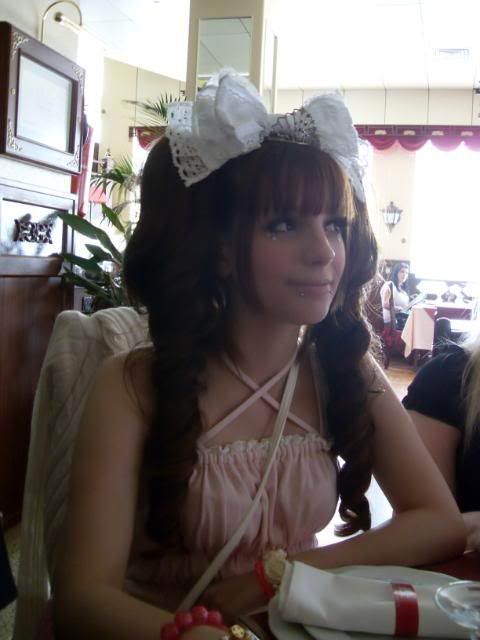 Joana's early birthday lunch!!! Her birthday is only really on the 9th.
We went to a chinese restaurant, and because I love chinese food so much all I ate was a crepe and rice. For all it's worth the crepe was really good!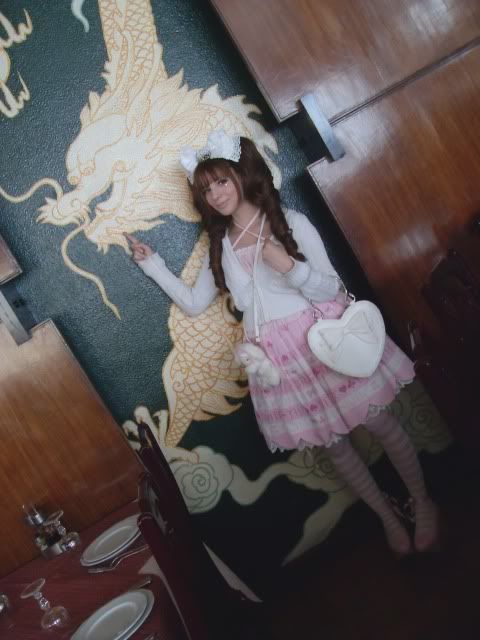 Is a dragon!
On to the much needed group shots: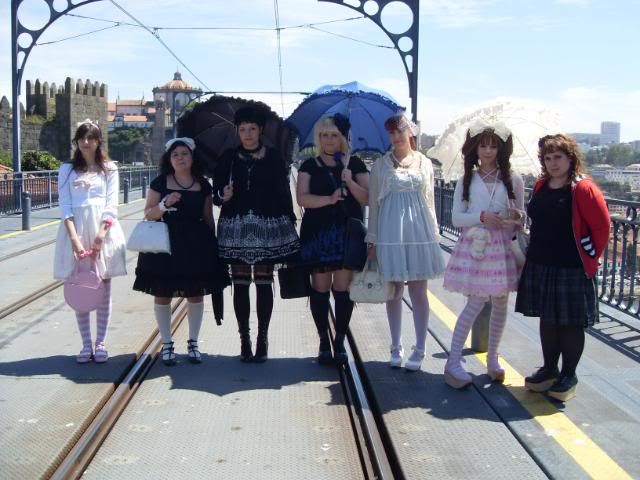 I really loved wearing a platform with lolita. It doesn't get any better than pink rocking horse shoes when it comes to platforms in lolita!
All the brand I had on was Baby, the Stars Shine Bright. Though I still think I gave it an Angelic Pretty feel. Maybe it's just me!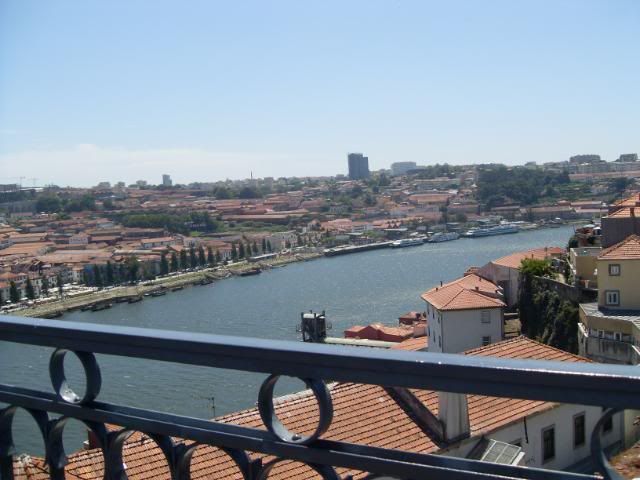 The view from the bridge. Portugal is such a gorgeous contry!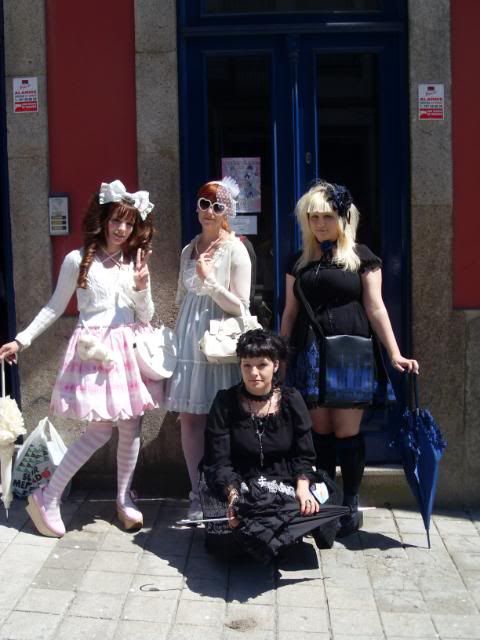 A picture in front of Amethyste, the portuguese lolita store! The owner of which would be the one crouching in Moitie haha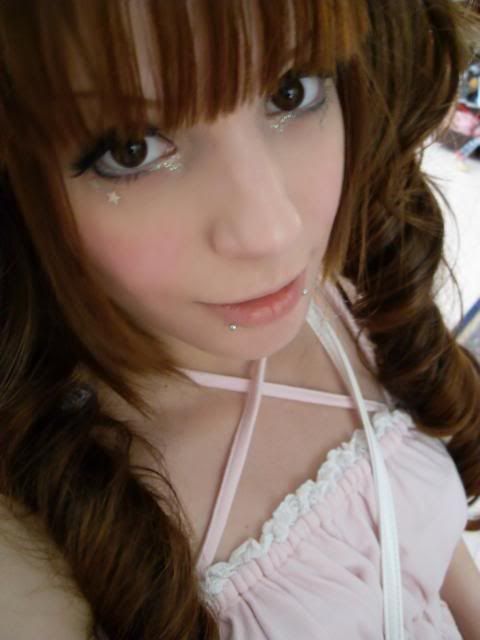 Well, that was it for the meet-up, but there was more to this weekend! I'm too tired to talk about it now though, so I'll leave the rest of this epic weekend update for tomorrow.
I hope everyone had a nice weekend!
P.s. I am aware I quit the portuguese half way through, I'm too lazy!