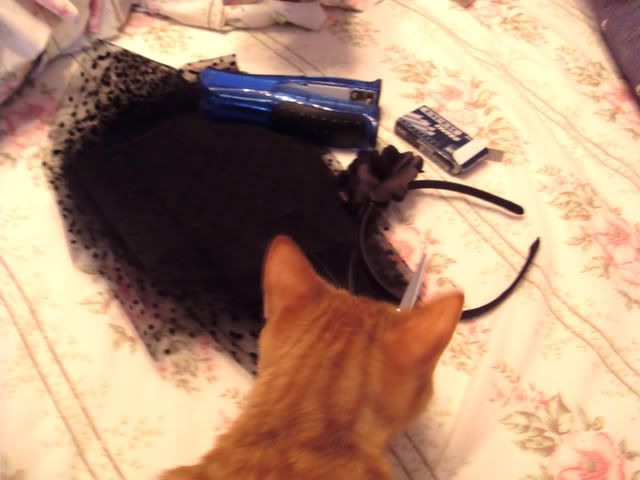 I made my hair accessory for prom yesterday. This is what I used:
Fabric
A hair band
Scissors
Big stapler
Cat-generated motivation.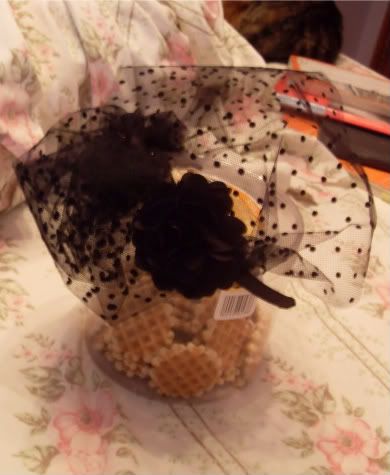 This was the result! A black veil thing. All I did was staple the fabric in to place. Pretty easy.
It only cost me about 5€ and took about 20mins to make.
I guess everyone can tell what style of lolita I'm wearing to the prom, right? haha